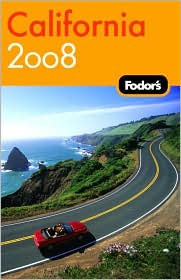 Last week I attended the
American Library Association's
annual conference in Anaheim. Overall it was nice. There were vendors to visit, classes to attend, amusement parks to see.
Meals to skip.
If you thought gas prices were high, check out
Anaheim'
s resort area food prices. By day three I was freaking out from daytime starvation until I could make it to that night's cocktail party. After staggering out of a hotel coffee shop I sent the following text: "Nine bucks for a sandwich. No chips. No drink. Will look like
Amy Winehouse
by the end of the trip."
I'm still shocked over the sheer audacity of charging nine bucks for poultry sliver on dehydrated bread. My Anne Klein skirt didn't cost nine bucks! If you're going to charge nine dollars for a sandwich, at least throw in a neck rub, or make
fresh
sandwiches and bring them to our tables. Instead they expected weary travelers to grab sandwiches off their refrigerated shelf and wait in a line longer than the one for Space Mountain.
I didn't get the sandwich.
I didn't get much of anything unless it was included with my registration fees.
Everywhere I turned expensive food greeted me. And after checking out the fruit stand inside Disneyland, I realized
Snow White
was not put into a coma from a poisoned apple; she choked upon discovering the happiest place on earth charged $1.75 for fruit.
I should have borrowed a
travel guide
.
Instead of wondering if the cookies were driven over in Hummers, which
might
justify their $3 price, I could have eaten
real
food for
decent
prices. You'd think I'd have figured out the whole borrowing books thing, but until recently, Central Library's
travel guides
were on the fourth floor. Due to my love of high heels, I avoid higher floors whenever possible. But thanks to rearranging a few things, travel guides are now located in their Central Express. No more walking up four flights of stairs! So before you go on your vacation, daycation (or
staycation
), get a travel guide and never fear starvation.